Corona virus cases are increasing day by day in Gujarat. The highest number of cases have been reported in Ahmedabad. The total number of cases in Ahmedabad has crossed 11 thousand. However the recovery rate of corona patients has increased in the state. The state government has reported cases of corona virus in the last 24 hours, number of patients recovered and number of deaths.
Corona's rage increased in Gujarat
247 new cases in last 24 hours in Ahmedabad
The total number of corona in the state was 367
Details of Corona cases registered in various districts of the state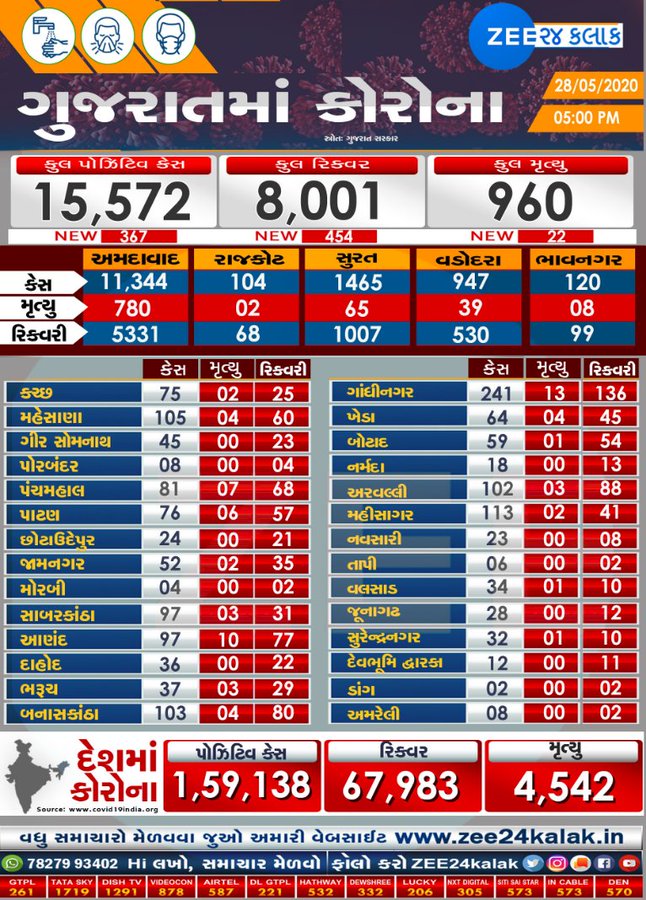 IMPORTANT LINK:
This information is available until 8 p.m.